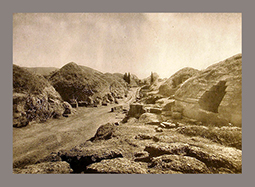 In the meetings with experts at the Superintendent seat of Palazzo Clementi, prof. Mario Torelli, starting from a comparison between the situation which arises in southern Etruria in the early fourth century BC between the political and social structures of Caere and Tarquinia, highlights the strong interference of Rome in the Caere context.
.
Rome, Palazzo Patrizi Clementi, Doric Columns Hall, Via Cavalletti 2
March 15, 2017 at 17:00
.
Download the invitation