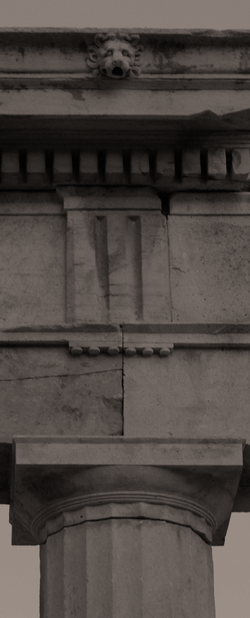 Thiasos is an on-line editorial initiative, connected to the publication of monographs, edited both in electronic and paper version, for Quasar Publisher. The project aims to increase and to improve the discussion concerning scientific research on ancient cultures, that are still nowadays a topical subject.
Participation is open to everyone wishing to contribute with scientific papers, proposals, information, in accordance with the free and collective implementation schemes of on-line spaces, to be used not only as beneficiaries. The sole participation criteria are scientific quality and commitment, that are evaluated firstly by the scientific committee and subsequently by external referees, Italian and foreign ones, with regard both to paper version and on-line version texts.
The on-line journal
Thiasos is not a traditional journal, but it is based on the use of new communication technologies, thereby exploiting computer and web systems. The widespread of these information instruments is currently having strong repercussions on humanities' bibliography, through the creation of on-line journals, virtual libraries, research and dissemination projects, databases, that are indeed tools used by an always increasing public.
Thiasos' main objective is to offer a scientific journal on the web, meanwhile creating a more complex editorial system, which combines the publication of monographs and the website, which is meant to enhance scientific offering, by providing complementary services and thus representing an occasion of in-depth analysis and knowledge updating.
The website also offers some useful information services such as an area dedicated to relevant fields websites, an area dedicated to thematic bibliographies and an area dedicated to on-going researches carried out by several Italian Universities.
The series
Each volume, published both in on-line and paper version, deals with a specific subject. The decision to realize monographs or multi-authors volumes focused on a single topic is not characteristic of common journals but it is indeed typical of editorial series. This choice attempts to overcome rigid schemes that are distinctive of traditional classification methods, in order to realize a new product able to disseminate information and to meet on-line  scientific communication needs.
In this respect, for instance, the joined usage of monographs and website could allow thematic and bibliographical updates, the introduction of new case studies, problems' debate, thereby transforming the monograph into a place where continuous discussion is made possible thanks to the portal.
Enzo Lippolis, Giorgio Rocco