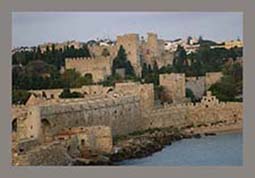 Αρχαιολογία και Τέχνη στα Δωδεκάνησα κατά την Ύστερη Αρχαιότητα
Πρακτικά ημερίδας στη μνήμη του Ηλία Κόλλια, Ρόδος 19 Νοεμβρίου 2011
.
Proceedings of the Conference in memory of Elias Kollias, Rhodes November 19, 2011,
edited by N. Zarras, MI Stefanakis, Eulimene Series 2, ΜΕΣΟΓΕΙΑΚΗ ΑΡΧΑΙΟΛΟΓΙΚΗ ΕΤΑΙΡΕΙΑ, Rethymno 2014, pp. 220
ISBN 978-618-80666-1-8
 .
The volume, dedicated to the memory of Elias Kollias and published with the support of the Metropolis of Rhodes, which financed a research project on the study of archaeology and art of the Dodecanese in Late Antiquity, collects the papers presented at the final seminar, held in Rhodes, on November 19, 2011. The research program was carried out by the Department of Mediterranean Studies of the University of the Aegean, in cooperation with the 4th Ephorate of Byzantine Antiquities of the Dodecanese. The decision to dedicate the volume to Elias Kollias, a scholar who devoted all his life to the study and, as Superintendent, to the preservation of the architectural heritage of the Dodecanese, arises from the fact that many of the presented papers are in continuity with his own line of research, which ranged from archaeology, art history, numismatics.
 .
Download the initial pages with the introductions, table of contents, abstracts